Today I went to check the mail and there was a magazine that I didn't order! I was totally excited to see it was
"Artful Blogging",
which I LOVE! So as I was flipping through the pages...there she was...my daughter Lagan, sitting right there on a page for
FLAT BETTY!!
I was floored! I am so excited for Megan and Betty, but I have to admit I was a little excited to not only see my daughter, but my photography, and myself!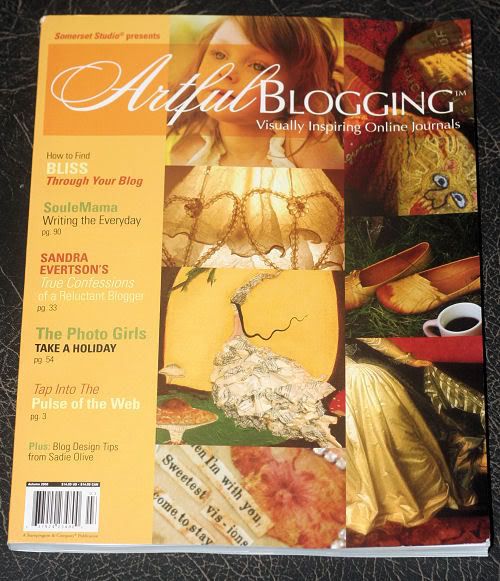 So before I get all caught up, let me tell you what I am talking about! My friend Megan came to me almost a year ago and asked if I would design a blog for a new project she was going to be working on, Flat Betty. So, duh! I said yes! Once the blog was all designed, Betty came to visit me and my family, which was a blast! She helped me sew up some clothes with Sandi's fabric, cook up some tasty treats for my posse, and have a photo-op with my mom!

So needless to say, I was totally floored to see Betty in such an awesome magazine! Thank you Megan for including us in Betty's journey! I hope she can keep contributing to this world...one fashionable trip at a time!

To learn more about Megan or Betty, just click their names! :)