I am SOOOO excited to FINALLY have my window treatments up in my kitchen/breakfast nook! I have been sewing and sewing and sewing off an on for about 2 weeks, and now they are all up! So I thought I would share them with you in all their glory! hehe
I chose this fabric to go with the purple shades on the new chandelier I shared earlier, plus the black accents go well with everything in my house, and almost every color in these can be picked up in the room somewhere!
So tell me, what do you think?


Kitchen:



Nook: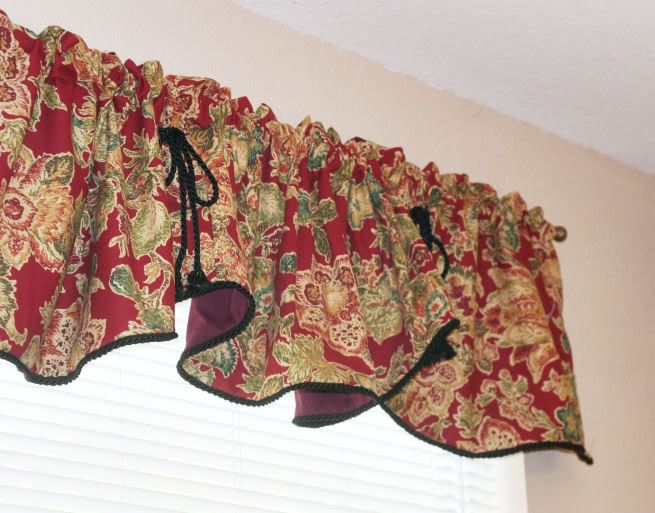 Detail: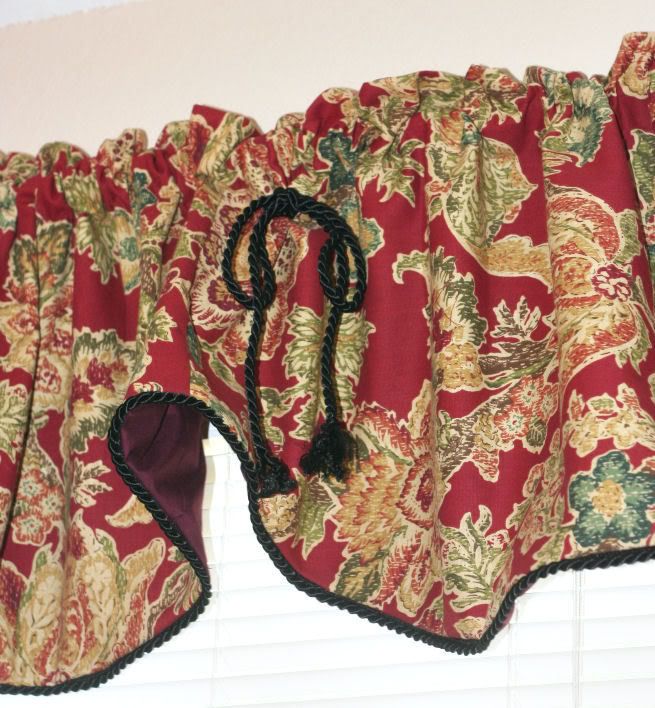 Back Door: