"She smells like a blessing!"

I was just reading my friend Melissa's blog a moment ago. She had shared a very
vulnerable post about the situation she is living right now
, but in the midst of this terrible time, she shared something beautiful. Something that made me realize that maybe I am not the kind of Mom I should be.
Sometimes I take being a mom for granted. Sometimes I wonder why I was blessed with a child when my sister hasn't been. I mean, I didn't ask for it. I was the last person on Earth God should have EVER given a child. But I know that I am blessed for a reason, and tonight, while I was reading Melissa's post, I realized...I am blessed with Lagan because she blesses others!
She brought our family together when we were falling apart.
She taught me how to grow up and become a good person.
She is so smart, she makes me so proud because I never did well in school.
She holds me when I cry because I feel like a failure.
She tells me I don't look fat in my jeans, even though I know I do!
She makes me cereal and brings it to my room all soggy and spilling out of the bowl, and she is so proud!
She makes me smile.
She makes me Laugh.
Sometimes she makes me angry, but I realize that she's just trying to get my attention.
And I am guilty of not giving it to her when I should.
Melissa...you made me realize that I shouldn't take this life for granted. That God gives me blessings, not burdens. He saw what she would do in my life. He knew that even though I was only 17 when I had her, that I would grow up to be His, and I would raise her to be His. He knew that I would have a hard time with it, so I would lean on Him for support. He would catch me when I fall.
He made her smell like a blessing!
Thank you Jesus!!!
So after I read this post, I snuck upstairs and snapped some photos of my blessing! Thank you Lord for sharing her with me. I am going to do my best to give her the attention she deserves, and treat her as the blessing she is. I will not take her for granted. Be strong within me Lord.
Thank you for letting me be Vulnerable.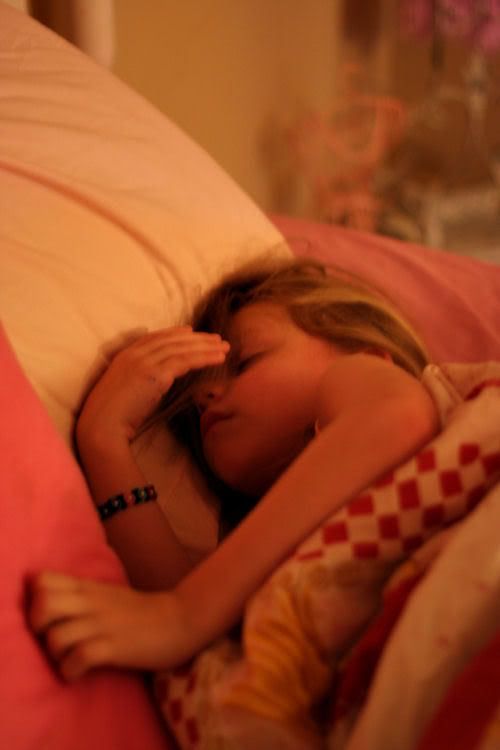 Mommy loves you Lou!