**Hey! My project got some recognition today over at
http://www.oneprettything.com/
Go check her out, she has some great ideas for decorating!!....Now resume your tutorial! :)
Hey Everyone! I know that I said the art project would be here yesterday, but I got behind on work, so I had to post it today! Please don't hate me!!
This project was really fun, and you have seen some similar projects floating around the blogs, but this one is a little different. I call it the Patchwork Canvas. Ohh...and I want to thank my awesome sister and my mom for helping out with this project while I snapped photos of them working! :)
Here is what you will need to get started:
--Canvas (any size you would like, I used 11X14's)
--Black Grosgrain Ribbon** (see how to get this at the bottom of page)
--Scrap booking Paper (as many different patterns as you want)
--Fabric Glue (
VERY
important that it is fabric glue, not regular glue, believe me, I tried all different kinds of glue and this works best!)
--Hot Glue Gun
--Paper Towels
--Small paint brush with stiff bristles
Here is how to make it:
STEP 1:
Cut your paper into 4 squares (a 12X12 paper can be cut into four 6X6 squares) Then choose an assortment to place on your canvas. Lightly Coat the back of the paper with the fabric glue.
STEP 2:
Spread the glue around the back in an even coat with the paint brush.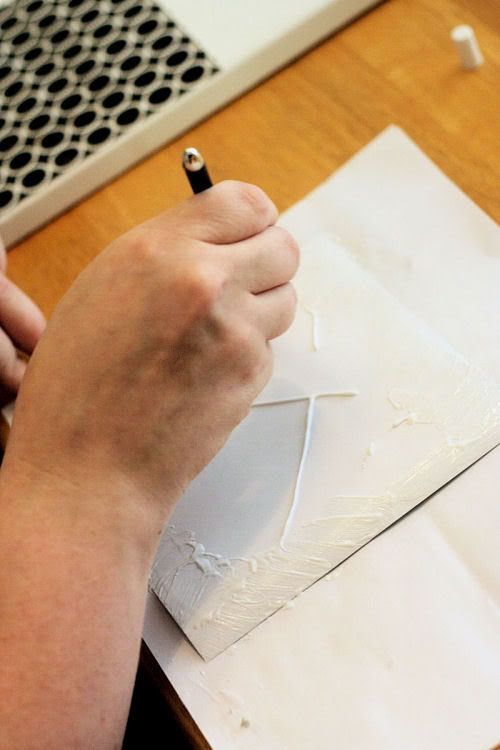 STEP 3:
Position your paper onto the canvas, making sure to line up all edges so they are straight.
STEP 4:
Rub down the paper until it is stuck down to the canvas.
*Note, the paper will be all bubbly and look terrible...trust me, it will dry flat with no bubbles!!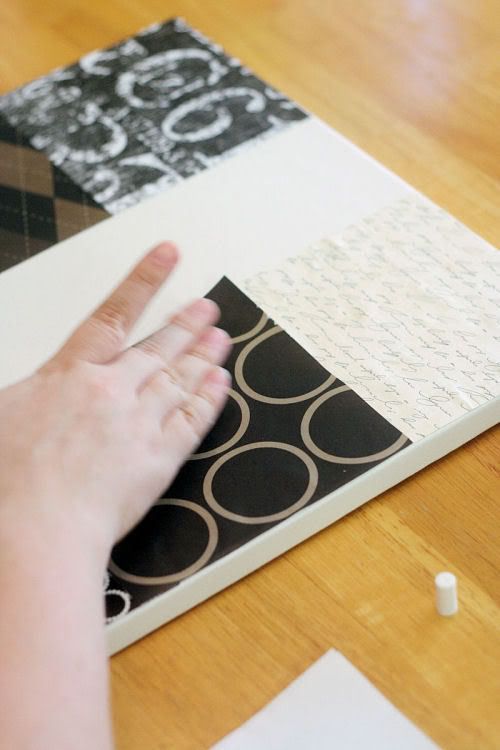 STEP 5:
Continue to overlap patterns until your entire canvas is filled.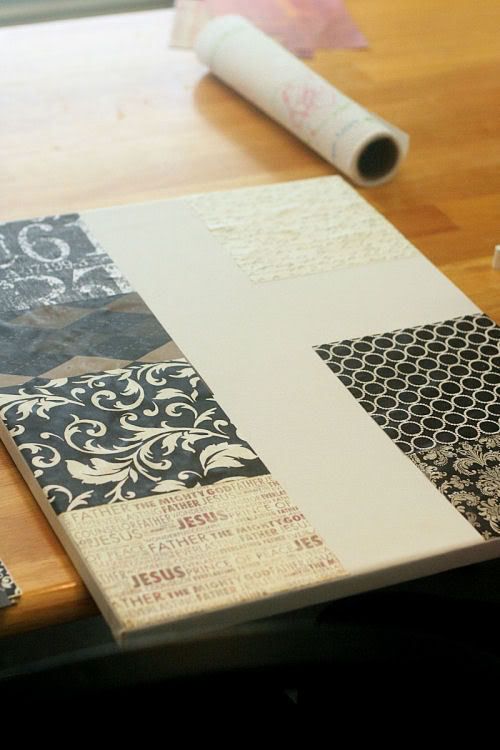 STEP 6:
When your canvas is done being covered in paper, measure out your ribbon and hot glue around the edge, taking care to press the ribbon down with a paper towel so you don't burn your fingers!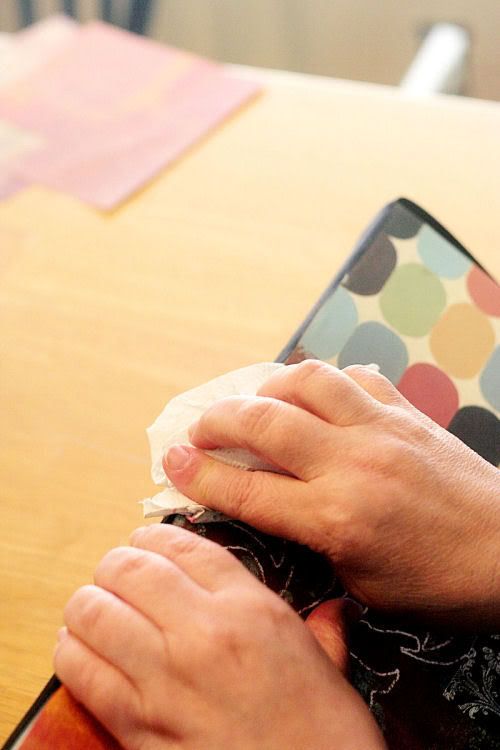 STEP 7:
Allow your project to dry for at least 24 hours before you hang it on the wall! And Voila, your finished! Now, I made 8 of these and will be hanging them soon (I haven't found the time to level them all out!!)
I will be sure to post them as soon as they are up on the wall! :)
And hey, if you make them, let me know! I have been working on a project for us to be able to share our crafts together.
**How to buy Ribbon: You will need to measure this to specifically fit your canvas, I just took my canvas to the fabric department in Hobby Lobby and picked one that fit the width, then measured around and bought a 1/2 yard extra for safe measure!