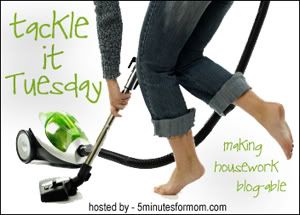 So I know its a little late, but I thought I would finally post my Tackle it Tuesday! lol
My goal this week was to finish decorating Lagan's room!.And I finally did it with some help from the blogging world.
I will show total "After" photos as soon as she cleans up and I get some time to do it! lol But in the mean time, I wanted to share the last two projects that I did.
First is this Name banner. (and I finally hung the curtains I made like 7 months ago! lol) This is just a paper banner, but I love it to death, and Lagan helped me cut out the letters and punch the holes. She even chose which paper should go for which letter.
I got a tutorial on how to do it over at Mrs.B's blog. Click
HERE
to check it out.
It was soooo easy to do! Make sure you go give her some comment love!
The next project is something I have wanted to take on for quite some time now, the famous Ragamuffins. When Darlene posted a tutorial
HERE
, I ran out, got some fabric, and made one for Lagan in about 2 hours while watching TV. SOO easy, but so cute! I hung this one on Lay's bed. She love it, I love it! I think it rocks! Oh, and run over and give Darlene some comment love too!!!
So thank you blogger ladies for giving me the inspiration to finish Lagan's room! I cant wait to move on to another room now! :)
See you for the weigh in tomorrow! :)