So I clearly stink at coming up with blog titles! lol I'm more of a straight to the point kind of chick! lol
This post is a little bit of a shmorgusborg of things. First, Lagan got surprised by my sister and BIL to go to the beach for a week just before school started. It was so fun to watch her reaction to the puzzle my sister made. Here is a little share of how she found out:
And then on Monday, we had the first day of school. Lagan started 1st grade this year (I'm pretty sure she will end with it too hehe). She was very excited to pose with "Eli" our mascot. And she also picked out her own outfit for the first day. A HUGE step for mommy to back away from the closet and let her express herself. I don't think she did half bad if you ask me!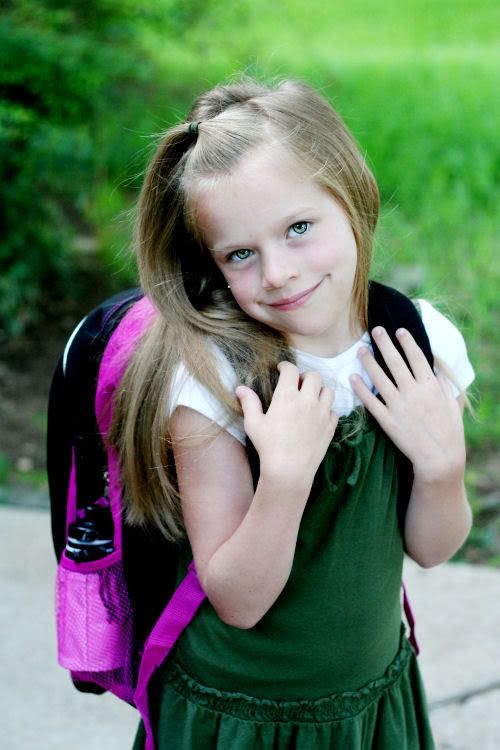 Showing off our Joe Jonas Backpack...she is totally in love with him! lol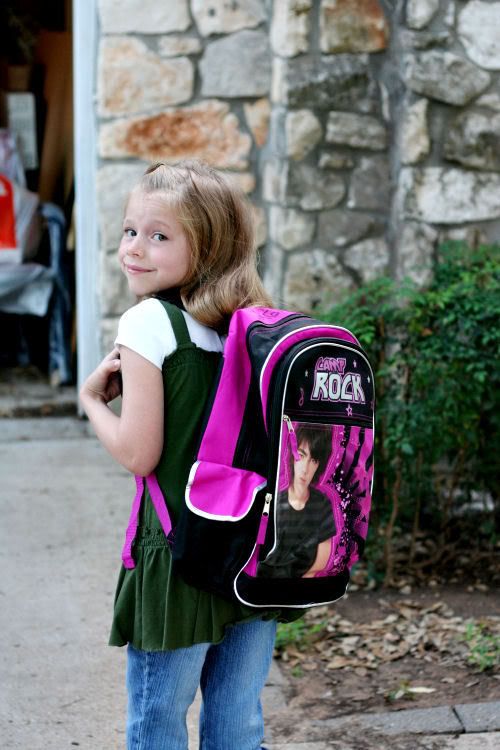 And then I FINALLY got around to Joy's spray paint outside the black box party today. I was inspired by Kimba for this project. I got this ugly rooster at Goodwill for $3.00, then used some $.99 spray paint and voila! A beautiful new rooster. Now, where can I put her?.......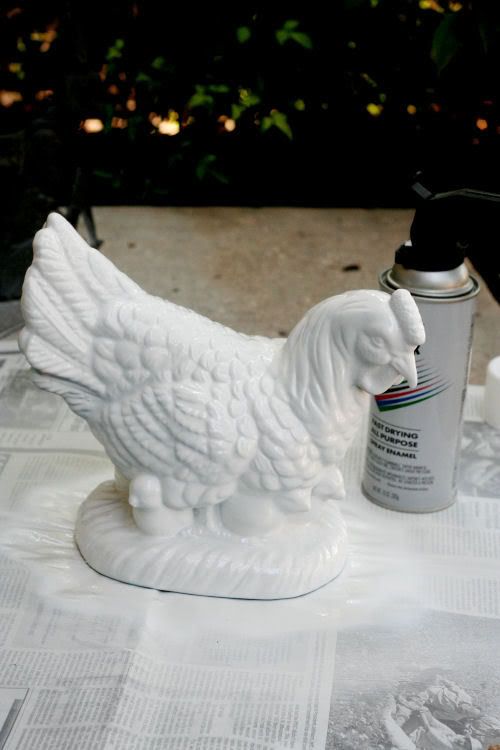 Oh, and I have one of these fancy guns too Joy, and I LOVE it! No more spray paint on my fingers...well, except for when I try to rush my projects and I pick up wet paint therefore forcing me to repaint said object. I hate it when that happens!

I also did something with this little guy that might just involve that birdcage....hmmm..... :)