I
L-O-V-E
Good Will, and I tend to find some really cool treasures on my shopping trips there! So over the last few months, I have collected some goodies that I wanted to share with you. Now, these are not ALL that I have, but I don't have a wide enough camera lens to get all of it in a picture! lol So I picked some of my favorite items to show you!
I picked up this floor lamp yesterday. Its just plain at the top, but I thought the bottom was worth showing off. It was only $6.00!
This is a little collection of some candle sticks (1.50 each), picture frames (1.50 each) and this cute little mosaic balls that I have a perfect bowl for (1.99 each). I also love these bottles with the veggies and stuff in them, I have them all over my kitchen! (1.99)
This clock I bought a while back, but I LOVE it!! It was $8.00, a little high, but I couldn't resist!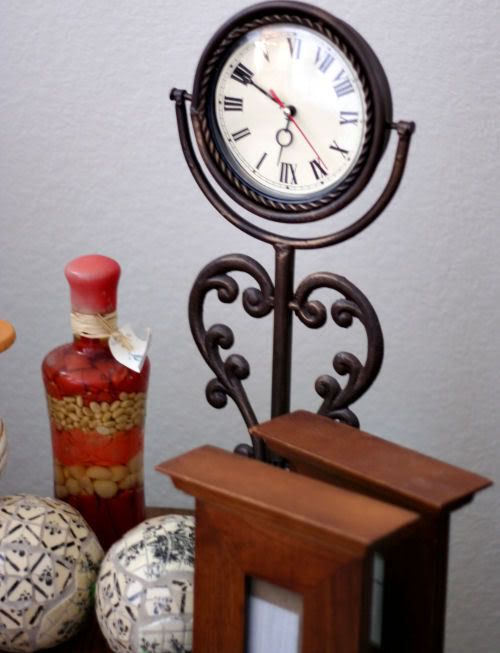 I also got these little paintings for the master bathroom. They are the perfect colors, so I think I will leave them alone and just hang them as is! (3.00 each)
Have you found any good deals lately while Good Will Hunting? Leave me a comment so I can come by and see them!!